FREE Webinars
As the challenges of COVID-19 impact all of our lives, PCA is still committed to bringing people together to share information.
Obviously, we have had to change the way we do things, as meeting in person, even for field trips or farm tours, is currently not possible.  We will let you know when we are able to recommence meeting in person.
Whilst restrictions are in place, PCA will be hosting a series of FREE webinars for members over the coming months. The webinars will run from 12:30-1:15 pm AEST, perfect for lunchtime viewing; or from 4-4:45 pm, a great way to round out the day.
Each webinar will have a topic of relevance to the protected cropping sector.
The first session will be held on Wednesday, 15th July at 12:30 pm.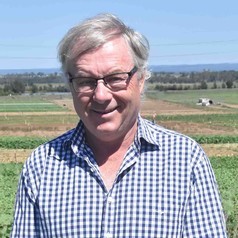 Ian Sinclair is the Principal Consultant with Edge Land Planning, a consultancy specialising in rural strategic planning for local and State government and development advice for private clients dealing with rural development. In this session, he will share his experiences in working through the planning system to secure approvals for new protected cropping farms or structures.
Call us for more information
Find out what we can do for you