Pick-Your-Own Greenhouse




80 Craigie Road Mount Martha, Victoria
Frank Donato, his wife Luana, and their son Nick own a 10 acre property on Victoria's Mornington Peninsula at the foot of the Briars with a spectacular view.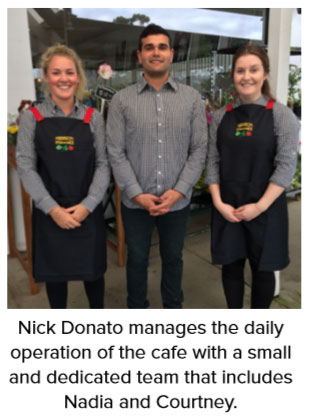 Importantly, they also have a brilliant concept to increase the turnover of their business.
Many years ago when Frank's father Nick ran the Mount Martha property he raised chickens, and to increase the profits from his land he leased two areas of his property to a child care centre and milk bar.
But when Frank caught onto the growing hydroponic industry he convinced his father to let him add
a greenhouse and try his hand at hydroponic farming, and the rest, as they say, is history.
Nick senior retired and the Donato's busily expanded the business. Ever the businessman, Frank realised there was a market share they were missing out on. The building that housed the old milkbar!
So, when the lease was up on the building Launa and their son Nick took matters into their own hands and formed a niche market for themselves and the Mornington Peninsula Hydroponic Café and pick-yourown greenhouse was born.
It's a brilliant concept to increase your direct profits and turnover if you have the space, the motivation, and the staff. It helps if you come from a great family of Italian home cooks too!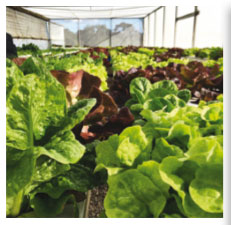 They bake and cook everything fresh onsite with their own hydro produce and what they don't grow themselves they source from local growers and suppliers.
The Pick-Your-Own Greenhouse
The front of café has several hydroponic channels growing a range of micro herbs and it's just a short stroll 'up the garden path' so
to speak, and their customers have access to a greenhouse where they can pick their own lettuces directly from the hydro channels.
And it's an all-round win for customer and proprietor – their customers are able to purchase the freshest produce at practically wholesale prices, and the Donato's are earning direct money from their hydro produce with their customers picking their own.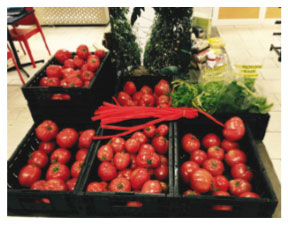 December 2016 marked the third year of business for the café and with Frank and Luana's son, Nick, running this side of the business it is consistently growing from strength-to-strength. Nick plans to add a new building over the next twelve months.
They have built a loyal customer base of locals and visitors to the Peninsula that range from school kids, business people, mums that have just dropped off at school and retirees looking for a good, honest and delicious easy meal.
And of course being Italian they make a pretty mean coffee!