Appointments – Departures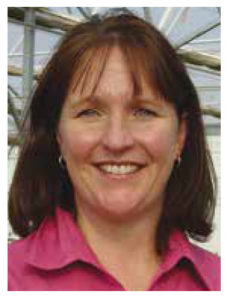 PCA Chair, Nicky Mann
Roses & Berries to Go P/L
F&V Berry Grower Sector
Nicky grows hydroponic roses and berries that are sold through her own florist shops, farmers markets and farm gate.
She was on the PCA Board 2010 – 2014 and Conference Chair for the AIS Greenworks PCA Conference in the Gold Coast 2015.
Nicky is a 2014 Nuffield Scholar and currently Deputy Chair on the NSW Nuffield Board.
Her wide knowledge and competence are valued.
Emily Rigby, Cedar Hill Flowers & Foliage
Floriculture Grower Sector
Emily is a 2016 Nuffield Scholar investigating protected cropping in sub-tropical climates and focusing on multi-layered cropping and underutlised crops such as medical cannabis.
Emily is President of the Australian Society of Horticulture Science (AuSHS) and Research Manager for Cedar Hill Flowers & Foliage.
Her specialist kowledge and skills will make an asset to the PCA Board.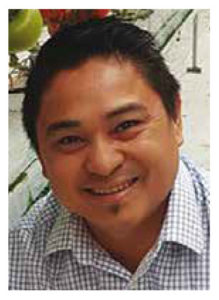 Nam Ly, Stoller Australia
Allied Trade Sector
Nam is the Territory Manager for the Adelaide Plains and supports Vietnamese customers across Australia.
He finds solutions for protected cropping and field crops and advises on nutrition for the best return on investment for the grower.
Nam was also on the Local Organising Committee (LOC) for our 2017 conference.
His local knowledge and strong relationships help the industry as a whole.
PCA Treasurer
Folco Faber, Apex Greenhouses
Allied Trade Sector
Folco grew up in the NZ greenhouse industry working as a greenhouse glazier and project manager. He then moved into the sales and management activities of Faber Glasshouses, now called Apex Greenhouses.
Folco is passionate about the industry in particular about greenhouse manufacturing.
Folco was also on the LOC for the 2017 conference.
Jonathan Eccles
Allied Trade Sector
Jonathan Eccles has been involved in various roles in horticulture for many years including protected cropping. He has a strong background in industry development, R&D, marketing, biosecurity and corporate governance.
He is currently working in the berry industry.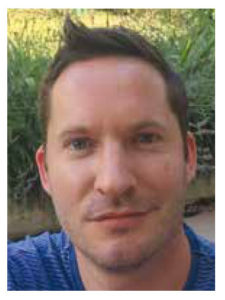 PCA Deputy Chair, Mark Massey,
Floriculture Grower Sector
Mark has been active in the industry for over 10 years. Serving the industry in a range skilled roles through this time including irrigation systems sales, design and service,
Greenhouse and Protected cropping roles including sales, concept design and technical support and recently as business development manager and grower for a Protected Cropping Cut Flower Business.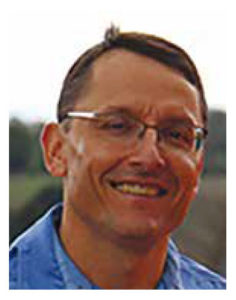 Matthew Plunkett
Local Land Services (LLS)
Allied Trade Sector
Matthew has over 20 years' experience in extension and is currently leading industry engagement for the VegNet project in NSW.
His interest areas include low cost protective covers, irrigation efficiency, water disinfection and treatment, and helping soil based vegetable growers transition to protected cropping.
Matthew is also on the Industry Advisory Committee for the Western Sydney University (WSU) Greenhouse project in Richmond, NSW.
Charlie Blogna, Baldivis Farms
Leafy Greens Grower Sector
Charlie is the Operations Manager of a large moving benches NFT leafy green hydroponic greenhouse in WA.
He also manages the field crops alongside the greenhouses.
He loves the protected cropping industry and sees a huge future for controlled environment, providing a secure, local food supply.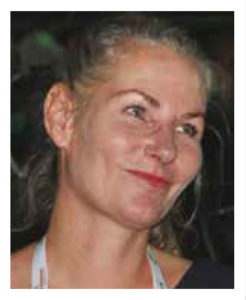 PCA Company Secretary & Editor
Saskia Blanch, Way to Grow P/L
Saskia first joined the AHA Inc Executive Committee in 1995.
She took on the Public Officer and administrative responsibilities in 1999 and in 2004 also became the Editor of Soilless Australia magazine.
In July 2017 Saskia was awarded 'Most Outstanding Contribution to the Industry over a Lifetime'.
DEPARTURES
A sincere thank you to the outgoing PCA Directors including Robert Hayes, Michael Mifsud, Marcus Brandsema, Len Tesoriero, Evan Kakouros and Andrew Bodlovich.
Your valuable contribution and input has been truly appreciated and noted – thank you very much.
We hope your resignation gives you the much needed extra time to concentrate on your own large businesses and other industry commitments.
Thank you and we will no doubt call on your knowledge and experience when the time arises.
We wish you all well in the future.
Nicky Mann
Chair,
Protected Cropping Australia Ltd.
PCA MEMBERS' FEEDBACK
Thank you to all the PCA members who provided excellent feedback and appreciation in our 2016 survey.
There were requests for more;
Training
R & D
Industry data
Workshops
Study tours
Advocacy
Soilless Australia magazine and the PCA conferences should continue as usual.
Please look out for PCA workshops and other events in your state or region on page 40 – 41 'Soilless Calendar'
Watch this space!
Nicky Mann
Chair,
Protected Cropping Australia Ltd.