GyroPlant is a UK R&D led company on a mission to tackle the problems arising from single-use substrates in protected cropping. These substrates typically include peat, rock wool, plastic sponge, coir and other organic materials. They present major barriers for profitability, plant quality and sustainability.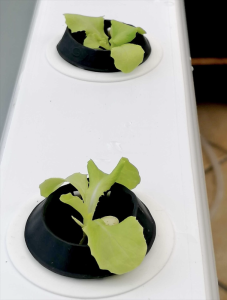 GyroPlant is working to bring the 'circular economy' approach to protected cropping to develop resilient, cleaner and waste free farms through their 'GyroCup' system.
The GyroCup system eliminates the need for traditional single-use substrates by growing plants in a gel insert. These gels are low-cost, clean and sustainable. The system aims to help: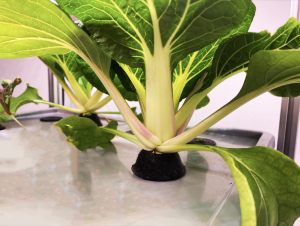 Avoid the rising costs of substrates
Prevent contamination from mould, algae and pests
Easier and less filtering
Enhance plant root development
Eliminate the need for plastic net pots
Reduce chemicals
Reduce waste costs
Enable growers to use tailored gels to enhance growth
Create cleaner farm environments to work in
Through rigorous designing and testing, GyroPlant have developed the product in collaboration with partners including space tech companies, carbon capture companies and horticultural growers in greenhouses and vertical farms.
GyroPlant is sponsored by Innovate UK and we are working with companies in Australia to help reduce traditional substrate, a key goal set of Hort Innovation.
GyroPlant are looking to work with interested protected cropping growers and technology providers in Australia for trials and forfurther R&D innovation projects.
For more information visit their website: www.gyroplant.com