Marking 30 years of PCA
Protected Cropping Australia is celebrating 30 years since its formation in 1989. To mark the milestone PCA director, Jonathan Eccles, spoke to two founding members, Tony Biggs and Rick Donnan, about the early days of PCA and why the organisation was created.
Looking back to the early 1980s, hydroponic production was very much in its infancy in Australia. So too was greenhouse production, which was mainly confined to nursery and some cut-flower growing.
The general thinking was why would Australia need greenhouse fruit and vegetable production when we have such diverse climates and there's always warm weather somewhere in the country? Back then greenhouses were associated with northern European production with its long cold winters.
In the early 1980s Rick Donnan was working with Colonial Sugar Refining Company (CSR), an Australian company known for its rockwool insulation products. The Netherlands-based company, Grodan, had developed a horticultural rockwool that was being promoted as an ideal substrate for hydroponic production. Grodan had global sales rights except in Australia and New Zealand. So it was with these two countries that CSR saw an opportunity to develop a rockwool market for the emerging hydroponic industry.
Originally called Australian Hydroponic Association Inc (AHA), then the Australian Hydroponic & Greenhouse Association Inc (AHGA), Protected Cropping Australia Ltd (PCA) registered as a public company limited by guarantee on 22nd September 2011. This restructure was in honour of professionally representing the entire 'controlled environment horticulture' (CEH) industry with the four distinct membership sectors and positions on the Board.
Hydroponics Expands
At this time the Australian market for horticultural rockwool was confined to nursery propagation and carnations (as a scoria substrate replacement) as well as glasshouse tomatoes in New Zealand (as a pumice and sawdust replacement).
Rick, working at CSR, was tasked with developing the horticultural rockwool market so he approached Tony Biggs, who was then senior lecturer are the then University of Western Sydney, Hawkesbury (now Western Sydney University), for assistance. Tony had an extensive knowledge of horticulture including hydroponic and greenhouse production. Together they travelled the world looking at developing potential uses and markets for horticultural rockwool.
Rick and Tony both believed that if CSR's horticultural rockwool, now called Growool®, was to be successful then the growers using the product had to be successful growers also. It was from this concept the idea of having training programs in hydroponics began.
Around the same time, enterprising growers including Keith Suttonfield in the Northern Rivers of New South Wales, started growing lettuce in NFT (nutrient film technique) systems. Other growers soon followed as new lettuce varieties such as loose leaf and butterhead started to become popular with consumers.
These growers formed the Northern Rivers Hydroponic Association facilitated by Greg Seymour, who was the local district horticultural adviser with the then NSW Department of Agriculture.
By the mid 1980s, hydroponics had become the 'flavour of the month' and was attracting attention from investors and 'consultants' offering advice. Unfortunately many had little knowledge of horticultural production or marketing. Greenhouse hydroponic investment schemes where heavily promoted in the financial media with often spurious claims on how much money was to be made from hydroponic greenhouse production especially tomatoes.
In 1986 the NSW Department of Agriculture (now NSW Department of Primary Industries and NSW Local Land Services) organised the first conference dedicated to hydroponics, held at Salamander Bay, Port Stephens just north of Newcastle, NSW.
Many new hydroponic growers attended along with those interested in getting involved. There was such demand to learn more, that a second one was held in 1988 with Tony and Rick as key presenters. At this conference, planning began for an even bigger conference involving farms visits and a trade exhibition.
AHA is Formed, then PCA
The organising committee decide that a legal structure was a better option to work with so the Australian Hydroponic Association (AHA) was incorporated in NSW in September 1989 with Rick as President and Greg Seymour as Secretary.
In August 1990, the first AHA conference, called South Pacific Hydroponic Conference, was held on the Gold Coast. It ran over three days. The first day was dedicated to new growers with the following days dedicated to more experienced growers.
The focus of AHA in the early days was about improving hydroponic grower skills and knowledge and linking supply companies with growers. The second AHA conference took place in July 1993 at Monash University in Melbourne and by then the AHA Committee decided to change the Association's name to Australian Hydroponic and Greenhouse Association Incorporated (AHGA) to more accurately reflect the interest of the organisation.
AHGA became Protected Cropping Australia (PCA) in 2011 although the new logo was adopted in 2010. AHGA and subsequently as PCA has been hosting conferences every odd year ever since with the 15th conference held it July 2019 on the Gold Coast. The next PCA conference will be held in 2021.
Paying Tribute
We would like to pay tribute to the foresight and dedication of our industry elders – especially Rick Donnan, Tony Biggs and Greg Seymour – for their work establishing a professional basis for an industry that continues to grow and expand as it produces high quality food for Australian consumers and for export.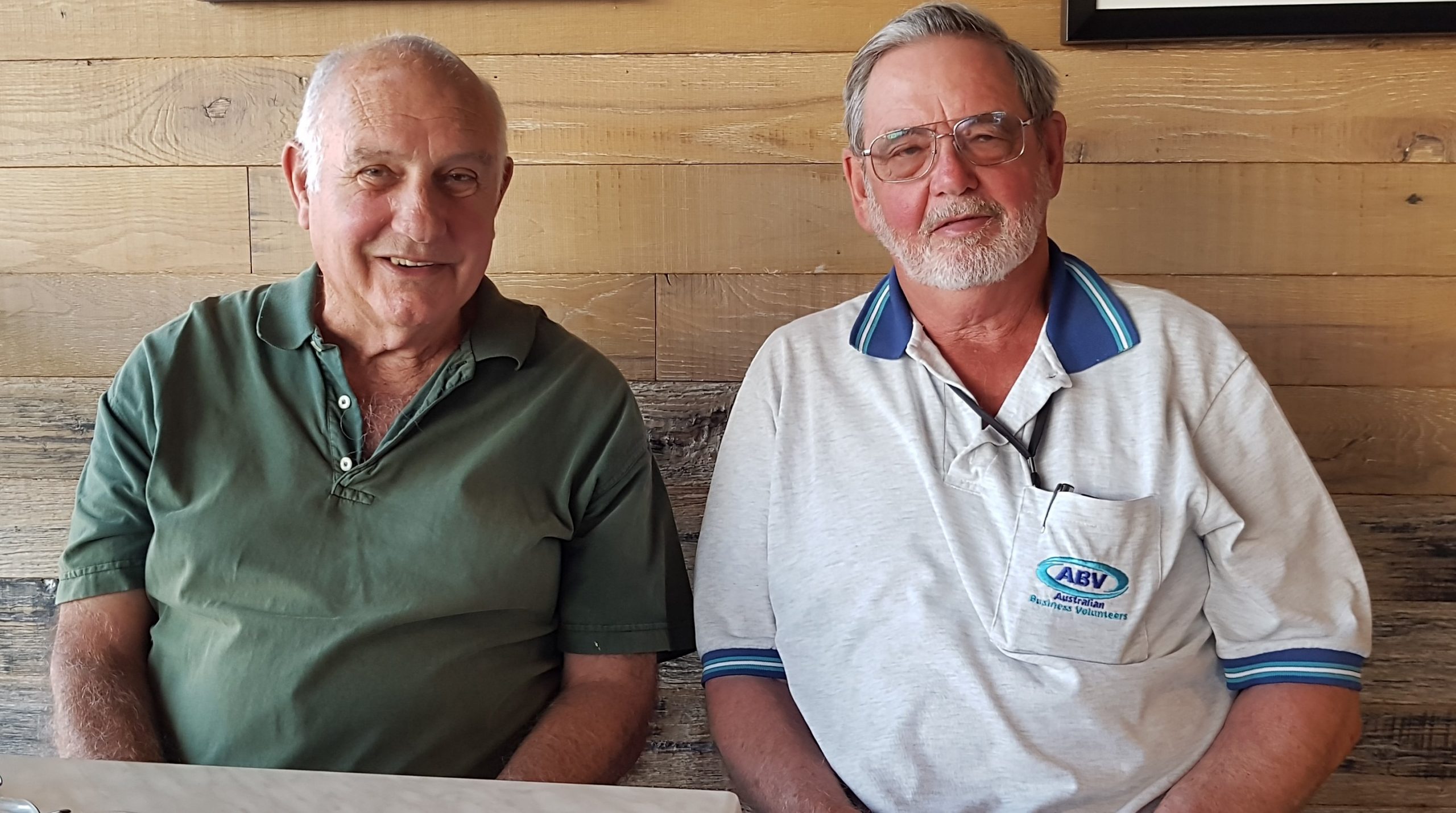 Rick Donnan (left) with Tony Biggs today; 30 years ago they were instrumental in establishing Protected Cropping Australia (formerly known as Australian Hydroponics Association) and staging the first national conference for the hydroponics industry.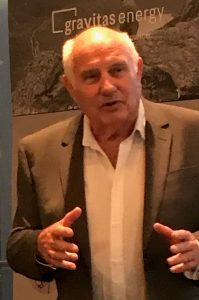 Rick Donnan was working with CSR in the 1980s and was tasked with developing a market for rockwool